Landscape Installation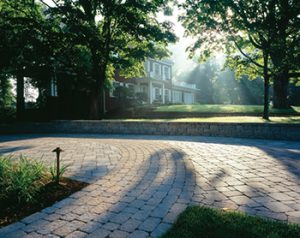 The appearance of your home depends to a large extent on how its exterior looks. In fact, that's one of the first things that anyone notices about a property. In this respect, the landscaping design has a very important a role to play and when you look for a landscape architect; it's a good idea to hire the services of a company that will also handle the installation work for you. As a landscape design-build firm, we do it all.
Different Landscaping Elements
We tackle all types of landscape projects, big and small; and maintain very high standards in our work. As part of these services, we handle installation of various garden design elements such as:
Hardscaping
Softscaping
Water features
Construction of retaining walls
Driveway, walkways and pathway installation
Turf installation
Outdoor lighting
Other
High-Grade Garden Installation Services
We are the experts that ensure your landscape is well-balanced in every way. Care is taken to ensure that the hardscaping is installed with care and that everything is perfect in every manner. This attention to detail and the fact that we never compromise on quality is what sets us apart from the competition. We have worked very consistently and ensured that every job takes up is completed to the highest standards.
While some customers hire us for end-to-end design and installation services, others want certain landscape features added in phases. Some of our customers call us for these landscape upgrades and we are more than happy to handle all types of jobs.
Our Work Approach
When you come to our east Massachusetts landscaping design company with your ideas, we take great care to ensure that we follow a very methodical approach to our work. This is the step-by-step approach we take:
Our experts will come over to your location
They will have extensive discussions with you about what your requirement is
They will also survey the area and see which features exist on the property
Different material samples will be shown to you for approval
Once you approve these and the landscape design plans we provide, the work will be started and carried out in a very methodical manner
We procure only the best quality materials and the workmanship will also be of the highest quality
We have on-site supervisors that keep an eye on the work and ensure it's going on at a good pace
The work site will be kept very neat and clean at the end of every workday
Landscape Installation Costs
When you hire us for your yard installation work, you are assured of the best solutions at the most reasonable pricing. You will also notice that we are extremely professional in our approach to our work and that all our personnel are extremely friendly and professional too. Your landscape design and installation work will be completed to your highest standards.
Regardless of whether you want the design and installation of the entire landscape done, or want just a single feature installed in your yard, we at Ivy Studio can help. We are the experts that provide comprehensive luxury landscaping solutions. For more information, give us a call at 617-396-4003 or head over to our Start a Project page to send us details of your upcoming landscaping projects and we will give you the solutions you need.